Home
About
Games
Contact
Retailers
Psi*Run
Night Sky Games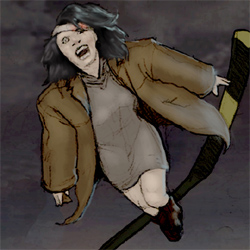 Whoever's after you, you know one thing: they will stop at nothing to capture you and you'll stop at nothing to stay free. The holes in your memory vie for attention with your startling abilities - stay one step ahead of the Chasers long enough to answer your questions, and hope your psychic powers don't go wild.
They took your life.
You got away.
They want you back.
Run!
Psi*Run is a perfect bound 60 page paperback.
Please allow 24 hours for PDF delivery.
Here's a review:
Giant Fire-breathing Robot interview
Here's an actual play report:
Story Games Seattle
Psi*Run
Meguey Baker
PDF: $10. Book: $20 + S&H.
Buy the PDFs at Payhip!